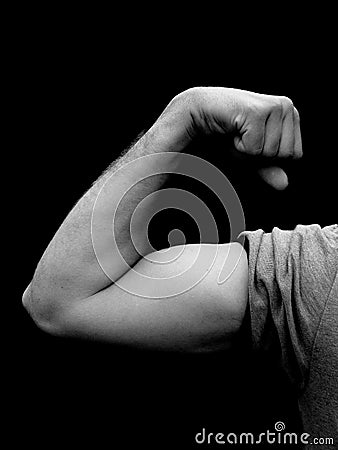 FOREWORD
This was a speech I delivered in January during the inauguration of an NGO named Youth Renewal Foundation (YOREFOUND), an NGO whose primary objective is making the best of every Nigerian youth.
Fortuitously, I found the hard copy while rummaging about in my room recently. I am afraid I may have a stubborn boil on my nose if I keep it to myself, so here you have it.
***+++***
[Salutations and introduction]
For how long shall we continue to wallow in self-pity, deploring our misfortunes and the terrible state of the nation? Shall we fold our arms and watch how the economy and resources of our dear country dwindle away? Is this how we will allow our fatherland to be continually made an object of ridicule among the comity of nations? Do you and I feel any sense of responsibility to salvage the pathetic state of this nation, to prevent further humiliation of Nigeria, to make this Nigeria better?
Well, you might be wondering why I chose to start my speech with an avalanche of questions. But honestly, don't you think these are questions we really need to provide reasonable answers to, and quickly too?
This very year (2014) marks a century since the Northern and Southern Protectorates were amalgamated by Lord Frederick Lugard. Looking around me, visiting places far from me, reading about places I can't reach within Nigeria, I regret to state the obvious that our beloved nation is still a long way behind when it comes to matters of development, even as she clocks hundred. And yet I can bet my shoes on it that our leaders, in a matter of months, will soon be throwing a jamboree, celebrating a hundred-year jubilee since the amalgamation.
If I may ask again, by then, what will we say we are celebrating? Unemployment among youths? Insecurity of lives and properties? Flagging and ailing economy? Sadly inadequate infrastructures? Increasing maternal and child mortality rates? I weep.
My heart goes out to the family of Mrs Onma Adakole, the sister of Senate President David Mark. As much as I commiserate with the family of this woman, who died at the age of thirty five during childbirth on January 15, 2014, I also wish to remind everyone that several others keep dying a preventable death like this. We do not want to keep celebrating shameful calamities like this, do we?
Ladies and gentlemen, I do not want to continue ranting about how bad Nigeria has become, for I know it will not change a thing if I lament from dawn to dusk. I'm very much aware that the majority of people I'm currently addressing are youths like me. This is my joy.
A cursory glance at the list of leaders who are at the helm of affairs of Nigeria shows that they are the aged. While I do not deny the sagacity of these ones, I, however, wish to imprint on Nigerian youths' minds that , in no time, we should be in their shoes. In whatever way, we do not want to be like the five foolish virgins, whom the arrival of the bridegroom caught unawares.
Therefore, I assert that it behoves Nigerian youths, who are the leaders of tomorrow, to take positive actions that will overhaul the systems in Nigeria. We the Nigerian youths possess the strength, the zeal, the vigour and the formidable power to transform Nigeria into our Paradise, our Utopia.
Did someone just ask how can that be? Elementary, my dear Watson. We only need to change our mentality about things. John Kennedy, while he was the President of America, advised American youths not to think of what America could do for them, but rather think of what they could do for America. I would do more than Kennedy. I wouldn't stop at encouraging youths to think; I would ask them to act too.
In conclusion, Nigerian youths, a time will inevitably come when the greyness of life will form patches on our heads, and the blood of youthfulness that invigorates us will someday cease to flow in our veins. Before that period comes, our heros past and ancestors are pleadingly whispering in our ears; they are calling on us all, saying, 'Now that you can, make us proud!'
Thanks.
I am @omoyayinka on Twitter